Today, every organization needs to make a decision: Continue as before, relying on ideas and practices that lead to the situation we have now - or fundamentally change the way we perceive and interact with reality. Sustainable businesses and organizations consider economic, ecological, social, and technological opportunities, engage in policymaking and manage their external impacts.
Co-Creative
We combine interdisciplinary expertise and a participatory approach to create viable concepts based on your own definition of sustainability. We support you all the way from strategy to implementation.
Value-driven
Focussing on value systems is key in todays fast changing economic reality. Leaders need to rediscover their markets and clients, and develop a profound understanding of their stakeholders and environments.
People-oriented
It is mandatory for any organization to develop an agile mindset. Sustainable behaviour enables people to deal with uncertainty and fuzzy risks while being more flexible, innovative and efficient.
Foresight
We tackle any problem from many different angles, combining concepts based on science and innovation.
Applied Knowledge
Knowledge is of no value if it can not be successfully applied. We know how to transfer knowledge and make things work.
Glocalization
Sustainability on a global level is only achieved through the efficient utilization of resources on the local level.
Leadership
We are proponents of an overdue shift in leadership paradigms to more compassionate leaders.
Responsible Finance
Investments should be more progressive and shifted towards sustainable assets, innovation and technologies.
Acceleration in Law
Our knowledge of policies and legislation, and the challenges in their enforcement foster better legal choices for our clients.
Impact
We have the ability to drive impact at a systems level, aligning values and strategy, in and beyond your organization.
Sustainable Products and Services
We consider all stakeholders' interests, economic and non-economic effects, and center on value creation.
Quadruple Helix Framework
Social responsibility requires communication among governments, businesses, academia and civil society.
Environmental Footprint
It is necessary to use existing data and recommended criteria to successfully measure environmental outcomes.
Who we are
We are passionate about providing the best advice and support to our clients. The outcome of your endeavors is our measure of success. We want to leave a legacy. Our emotional involvement in how the world will look like in the 21st century continuously drives us through our professional path. We are working on a local level, grounded and rooted in local knowledge and data, but what makes us different is diverse perspectives.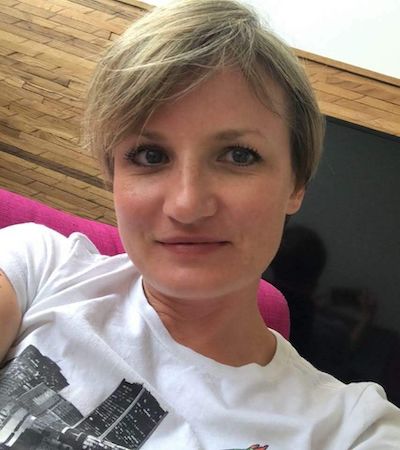 Antonija Hinckel Osojnik
Founding Partner
Sustainability and IT Law
"It is never enough to do just what seems necessary, so, identify the problems, but give your heart, soul, and power to creating the solutions."
After her tourism management education, Antonija Osojnik, Master of Law, has more than 15 years of legal experience in the public and private sector. As a lawyer linguist for the European courts and consultant to S.M.E.'s and NGO's, her focus has always been on the impact of legislation on society's changing dynamics. She believes that sustainable economies require sustainable laws - based on sustainable value systems. As a cross-disciplinary expert, she induces her profound understanding of policymaking complexities and the impact of leadership on organizations and communities' reality into our consulting mix. With her dedication and unique leadership skills, she is our major team builder.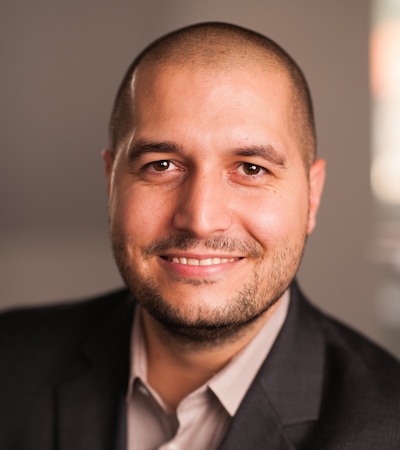 Sebastian Hinckel
Founding Partner
Sustainability and Technology
"It is clear - if we are to survive - economically as well as ecologically - we need to switch into sustainability mode right now."
Sebastian is a serial entrepreneur from Germany who started his first company out of university. He studied hardware and software engineering, as well as marketing management. Sebastian accumulated over 20 years in business consulting, product development, service engineering, and strategic marketing. He was also lecturing marketing strategy, product management, and (digital) economics at university. Besides consulting clients of various sizes - from startups to international enterprises - in a variety of fields, he was leading the development of several software products. He always used a holistic approach to growing businesses. Sebastian is a compassionate leader that identifies and transforms talents into their best version.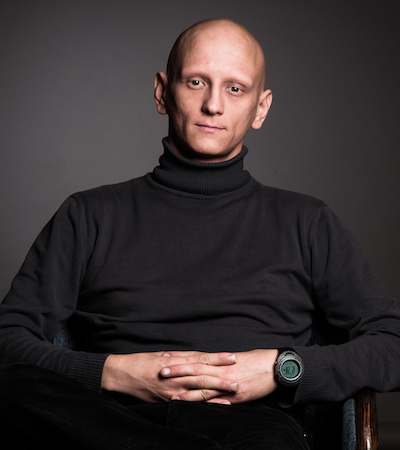 Rene Lisac (Ph. D.)
Associated Partner
Sustainability and Architecture
"Transferring science into actions! This is how we do it."
As a consultant and assistant professor at the Cabinet for computer application in architecture at Zagreb's Faculty of Architecture, Rene has gained recognizable status among sustainability experts. He is a necessary glue between scientific arena and citizens, and a tireless benefactor to the community with his interdisciplinary and participative projects. Rene successfully implements small interventions into spaces, always focused on all sustainability aspects. He is the author of several research articles and complete conservation studies, and designer behind various built projects, workshops, and exhibits. As a contestant, he participated in several urban and architectural competitions with success, winning four awards and five runner ups. Above all this, Rene is a true enthusiast on the field, and well known as a passionate alpinist. Rene is involved in many rescuing operations in the wake of earthquake disasters in Croatia.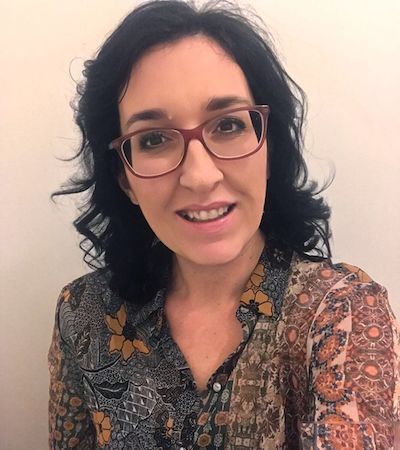 Natalia Krešić Lončar
Associated Partner
Sustainability and Tourism
"As another step in my growth, I joined the Whizzk to diversify my work, contribute on different levels, and experience new projects that offer inspiration and move boundaries. We need to respond adequately to the challenges of the future."
Natalia has always combined several different interests throughout her career to become an experienced project manager and consultant specialized in the travel industry. With over ten years of experience in some of the most vital travel agencies, she specializes in consulting for business and independent projects in tourism, digitalization, and marketing. She graduated from R.I.T. Croatia with high honors and specialization in Marketing and Distribution in 2005. She gained her Master's Degree in Barcelona in 2008 at CETT, U.B. in E-tourism Marketing and Commercialization. In 2019 Natalia got certified for sustainable tourism development from GSTC (Global Sustainable Tourism Council). With her diversified knowledge, she brings a positive impact on any project.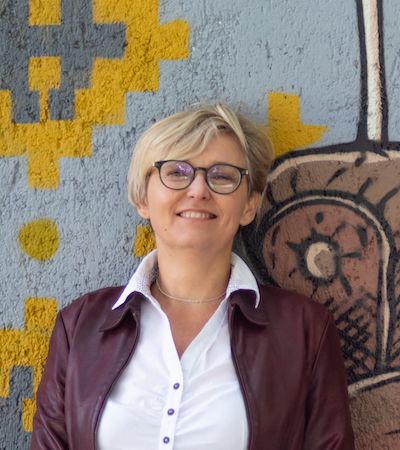 Andreja Pavlović
Associated Partner
Sustainability and Communication
"Leadership is at the heart of change towards sustainability."
As an organizational development and communication expert with 20+ experience in strategic communications and public affairs, Andreja has a unique consulting approach based on various areas of expertise. She has rich experience and capability for achieving creative and sustainable solutions to problems and greatly contributes to the realization of a vision, mission, and objectives. Her extensive knowledge and experience in the energy sector, environmental protection, waste management, energy efficiency, water protection, and stakeholder engagement in decision-making bring fresh perspectives, transformative scenarios, and visible results to any challenge. Far beyond her primary area of communication management expertise, Andreja is professionally driven by ethics, and we are happy to have her on our side.